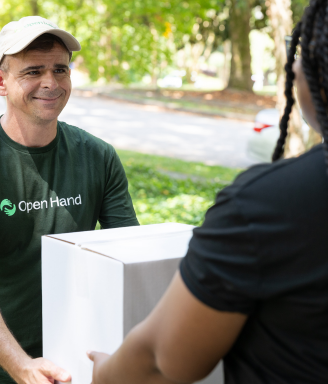 We Cook. We Deliver.
We Teach. We Care.
I would not be sitting here today without Open Hand, their volunteers, and these spectacular meals.

- - David, Open Hand Client

Open Hand allows us to feel confident that my mom is getting the nutrition she needs without having to worry about how we'll make it happen.

- - Jennifer, daughter of Open Hand Client

Open Hand has been there for me through open heart surgery and a stroke that severely affected my mobility. I haven't been able to go to the grocery store, so fresh produce from market baskets has been great! It's delicious and really helpful to me.

- - Precious, Open Hand Client

Open Hand's heart-healthy meals made it so much easier to manage my health... my doctors were incredibly impressed with how much managing my nutrition in this way contributed to my recovery from end-stage congestive heart failure.

- - Open Hand Client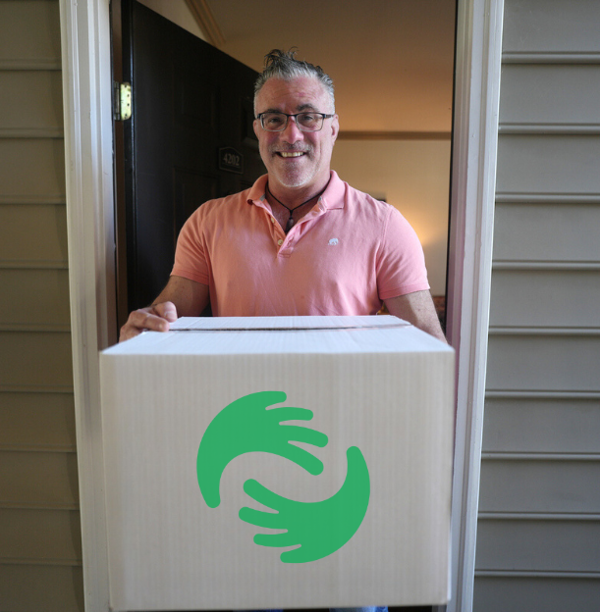 Partner With Us
We have many corporations, community groups, health systems, and more across Georgia who help our clients get the meals they need. We're grateful to have so many wonderful partners, and know that together, we can continue to serve even more Georgians in need.
Partner With Us
Food as Medicine
If all people with at least 1 diet sensitive condition received access to medically-tailored meals, in just the first year of service 1,594,000 hospitalizations
could be avoided.