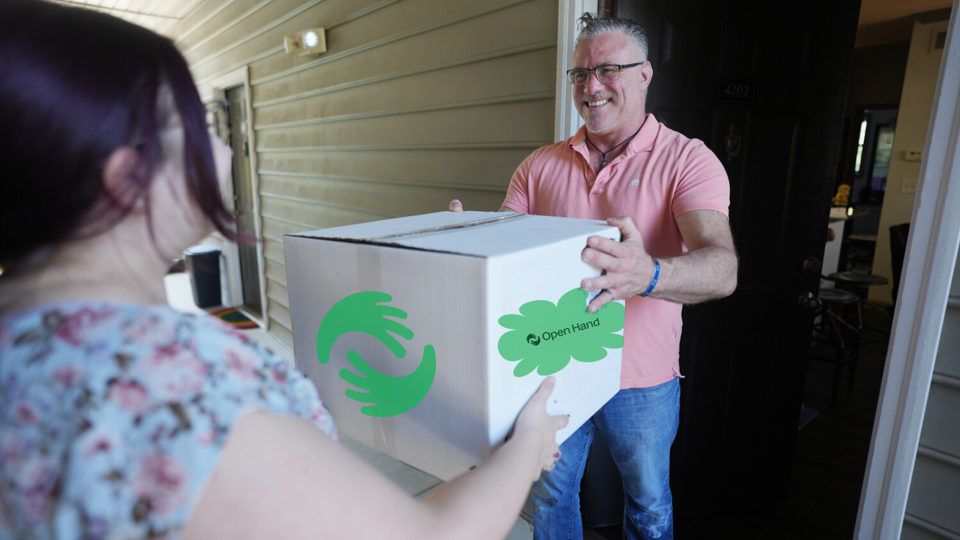 Love. Dignity. Nutrition. Delivered.
Our vision is to provide nutrition for all by improving access to healthy food and empowering people with the nutrition education they need.
As one of the largest community-based providers of home-delivered meals and nutrition services in the U.S, we provide all our services free to clients as more than 90% of Open Hand clients are from historically marginalized backgrounds, and 75% of those live at or below the federal poverty line. One-third of our clients recently reported that, if not for Open Hand, they would have no idea where their next meal would be coming from.
We deliver throughout Atlanta and the state of Georgia, and have a number of ways our neighbors can qualify for our meals: simply check your eligibility below. 
Contact Us
If you have any questions, our compassionate Client Services team is available Monday through Friday, from 9am-4pm, to help answer any questions you might have about obtaining meals for you or someone you know. Simply call 404-872-6947.
Good Measure
If you or a loved one does not qualify for meals through Open Hand, or if you're simply looking for a simple way to better manage your health through your meals, check out our social enterprise, Good Measure Meals. Order delicious, RDN-approved meals straight to you or a loved one's door, and know that 100% of the profits will benefit Open Hand and our mission.
Open Hand empowers people to live healthier lives with dignity. All clients, whether paying or not, receive the same nourishing, delicious meals, because everyone deserves love, dignity and nutrition. Every 2 Good Measure Meals purchased provides 1 meal, free of charge, to an Open Hand client.