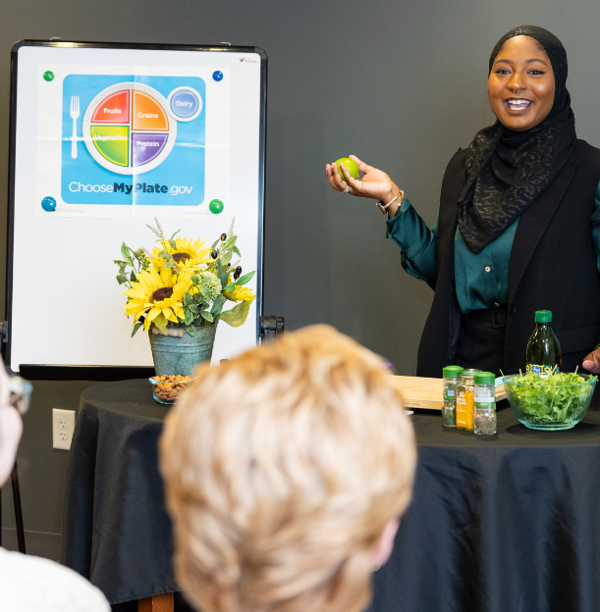 Nutrition education is a key part of our work.
We are one of the largest community-based providers of nutrition education in the U.S. Our Registered Dietitian Nutritionists proudly serve neighbors in need throughout Atlanta and across Georgia.
Other Nutrition Education Programs

Open Hand is proud to provide additional nutrition programming, such as MARTA Markets, Childcare Provider Trainings, Healthy Retail/Grocery Store Tours, a Farm to Preschool program, and more. For more information about any of our programs, please contact Laura Samnadda at lsamnadda@openhandatlanta.org.
Our Nutrition Services Team
With their years of expertise, this incredible team is the reason we're able to bridge the knowledge gap for so many in our community.