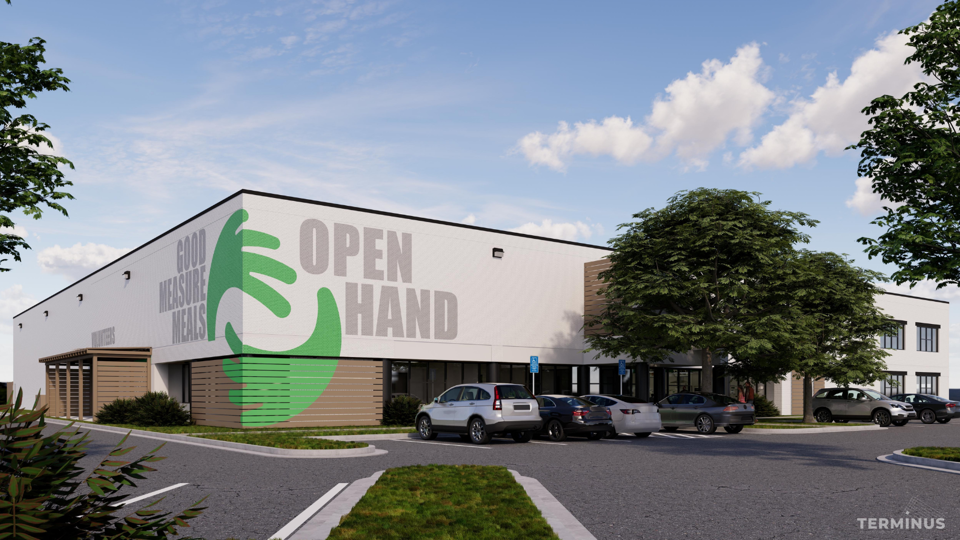 The Healing Power of Food: A $19.5 Million Campaign for Open Hand
"No organization in our city or our state is as well-positioned as Open Hand to meet the growing nutrition needs of those most at risk. As the national dialogue around nutrition's role in driving better health outcomes gathers momentum, we remain at the forefront of something truly transformative: a movement that increasingly and quite simply positions food as medicine."
-Matthew Pieper, Executive Director
Open Hand has long stretched our organizational capacity to meet the ever-growing need to support at-risk Georgians with the health and nutrition they need. The constraints of our current location, which were exacerbated by the COVID-19 pandemic, encouraged us to reexamine how and where we serve our clients. After an extensive search, Open Hand has launched The Healing Power of Food, a $19.5 million comprehensive campaign to fund our relocation to the Westside of Atlanta and support the necessary renovations at the new site for our growing operations.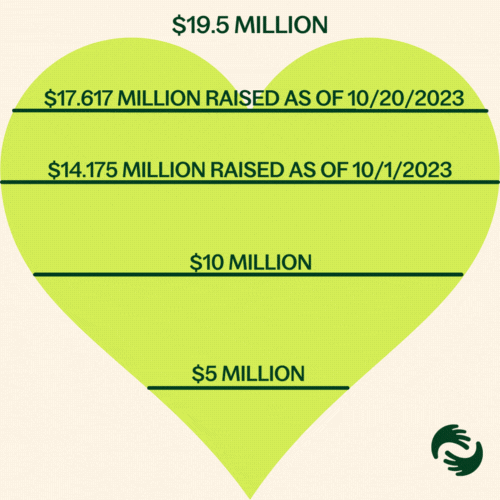 Our relocation to a larger, better-equipped facility will position Open Hand for our next era of service to those who need us most.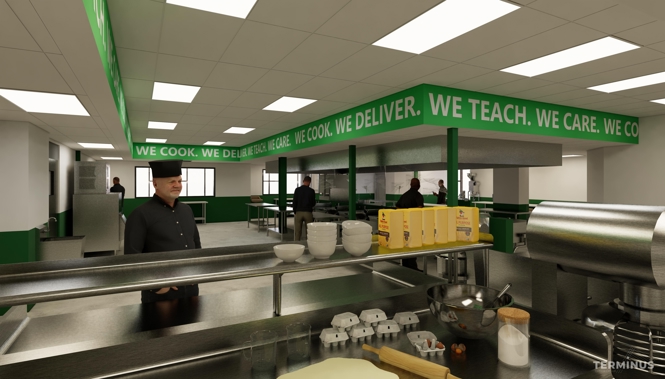 Our new home is a 43,000-square-foot facility located at 1380 West Marietta Street, adjacent to the Grove Park Neighborhood and Westside Park, making it centrally located to our service area. The new location is uniquely outfitted with an industrial kitchen and will allow us to double our warehouse space and increase our freezer/cooler capacity by 8,000 square feet. The new site also features a state-of-the-art teaching kitchen, for our critical nutrition support programs.
It also provides us with eight loading docks which will dramatically enhance workflow as Open Hand expands our ability to deliver meals locally and ship meals statewide while simultaneously processing incoming deliveries of thousands of pounds of food product to be cooked, packed, and delivered with love – free of charge - to those we serve on a weekly basis.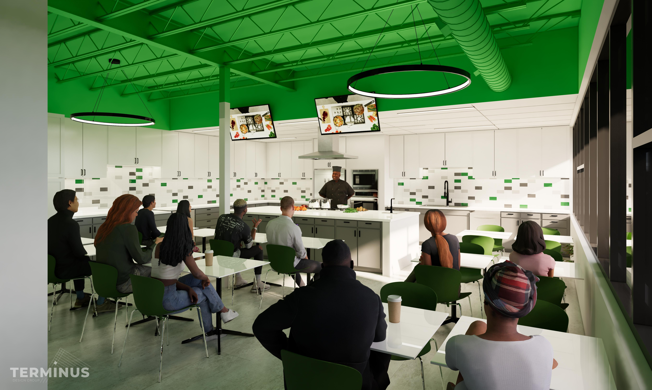 Open Hand remains at the forefront of a movement that is elevating the value of food as medicine. With a strong and sustainable plan in place, we are ready for a new home with enough room to continue scaling our impact while also welcoming the greater community into our space with open arms. We are immensely grateful to have raised over $14.1 million or 72.6% to date, which includes 100% commitment from our Board of Directors and early, generous donors to our campaign effort. 
We invite you to join us as we enter this next chapter of our history through your support of this campaign. 
GIVE TO THE HEALING POWER OF FOOD
Donor Wall recognition opportunities begin at $10,000 and naming opportunities begin at $25,000. For more information about how to participate in The Healing Power of Food, please contact Katie MacKenzie, Senior Director of Resource Development and Marketing, at kmackenzie@openhandatlanta.org or 404-419-3302. 
LEARN MORE ABOUT THE HEALING POWER OF FOOD   FREQUENTLY ASKED CAMPAIGN QUESTIONS
Gifts to the campaign can be made over a three year pledge period.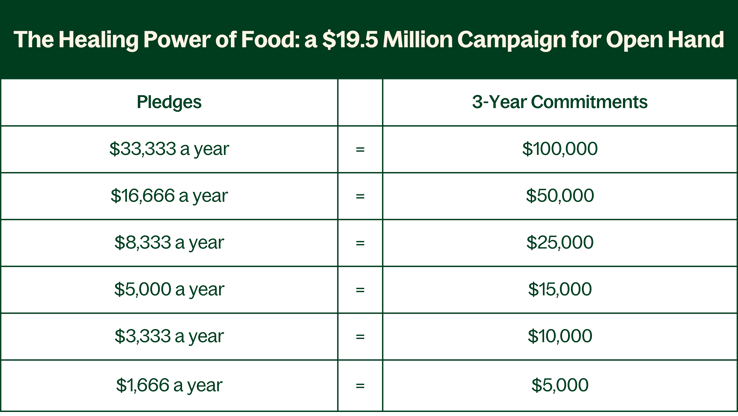 Campaign Chair
Johanna Ellis Reisinger, Philanthropist and Community Volunteer
Honorary Co-Chairs
Helen S. Carlos, Philanthropist and Community Volunteer
Jimmy Carlos, Owner/VP Risk Management, Republic National Distributing Company
Board Campaign Co-Chairs
Louisa Basarrate, Community Volunteer
Cromwell Baun, First Vice President, Wealth Management, UBS Financial Services, Inc.
Committee Members
Tom Abrams, Realtor, Atlanta Fine Homes Sotheby's International Realty
Tony Conway, Owner, Legendary Events
Chris Hall, Chef and Restaurateur
Robert Joseph, Jr., Director, State and Local Tax, PwC, LLP
Rich Oglesby, Atlanta Division President, SouthState Bank
Shirley Powell, SVP, Communications & Industry, Relations, Cox Automotive
Art Rollins, Managing Director, Investments, Merrill Lynch
D. Jack Sawyer, Jr., Partner and Managing Director, Cresset Capital
Roger Smith, Philanthropist and Community Volunteer
Todd Tautfest, Market Managing Director & Wealth Advisor, Cresset Capital
Bob Titelman, Orthopedic Surgeon, Resurgens Orthopedics
Carmen Titelman, Executive Director of Coding &  Compliance, Piedmont Healthcare
If you're interested in learning more or would like to make a gift, please contact Katie MacKenzie, Senior Director of Resource Development and Marketing, at kmackenzie@openhandatlanta.org or 404-419-3302.