Our Cooking Matters program serves SNAP/WIC-eligible individuals in Georgia who are at risk of hunger and nutrition-sensitive chronic diseases. We partner with organizations that already provide services to low-income Georgians, such as housing authorities, WIC clinics, and community-based organizations. Together, we empower individuals with the skills, knowledge, and confidence to make healthy and affordable meals on a very limited budget, because food is medicine.
Become a Partner Site
We partner with nonprofits and other community-based organizations that serve individuals and families who are on a limited budget and may be receiving food assistance. Every partnership is different, and we want to find the best way to work together.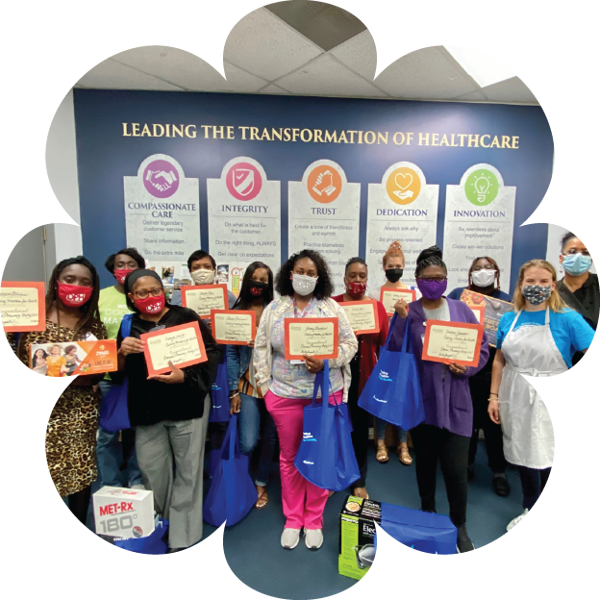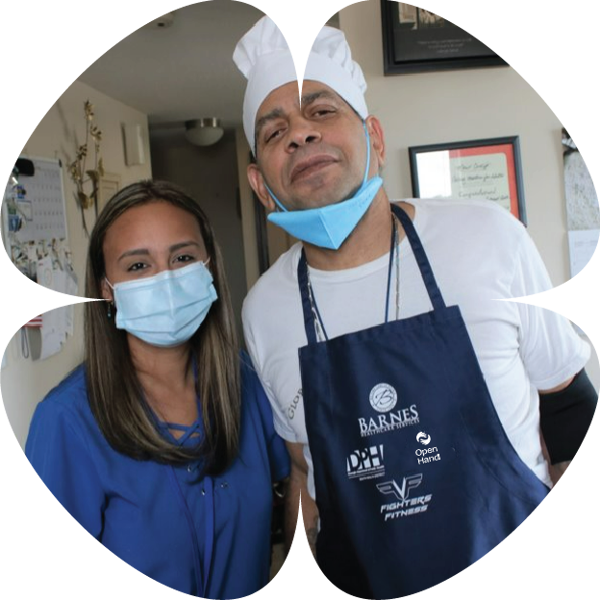 Complete an Eligibility Form
We rely largely on grant funding and have limited availability in our Cooking Matters classes. However, if you'd like to find out if there's a Cooking Matters class with an opening near you, or join a waitlist to be contacted when a spot opens up, please fill out the form below.
" I enjoyed the recipe variety and the ease with which to make them. The food boxes are a Godsend! I'd been struggling with canned and boxed foods and craved fresh fruits and vegetables. Since I try to purchase the healthiest organic foods available, food stamps (SNAP) don't go very far. The green beans in the food boxes are the best I have eaten in my 67 years of life. Thank you for including me in this program."

- Cooking Matters participant

"This program was a new start for me. It has taught me so much about health, foods, nutrition, and budgeting. It was a great experience learning and engaging with my instructors and other members of the class. This program was one of the best ways I spent time for myself outside of home and work."

- Cooking Matters participant

"Love it! I have enjoyed the cutting, chopping, dicing, sharing, and caring for each of us. To learn to pay attention to the facts on labels has helped me look forward to cooking, shopping, and living a healthier life. I already have tried to cook for my family because my mother was the best cook ever. There is a lot of fun in the kitchen. Thank you, always."

- Cooking Matters participant
Research & Impact
See how Cooking Matters makes an impact on the health and wellbeing of the community.
Recipes & Resources
Each recipe and resource is RDN-approved so you can find something that will best support your health.
This material was funded by USDA's Supplemental Nutrition Assistance Program, SNAP-Ed.