I recently had the pleasure of being interviewed by Ladisa Onyiliogwu, Director of the Fulton County Department of Senior Services. As you might know, Open Hand is the senior meal contractor for Fulton County, and we're honored to have this opportune partnership to address the health concerns our local seniors face. You can view my full interview here.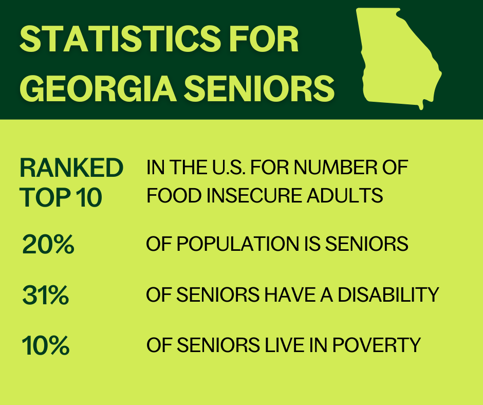 The statistics we're seeing around our seniors in Georgia are staggering but serve as an important guideline towards solutions we can develop to help combat it. That's why 
I'm so encouraged by the Food is Medicine movement and its increased inclusion in the public health dialogue. We've already seen some great policy changes—such as the inclusion of medically tailored meals in managed care plans starting in 2024—and hope with our continued advocacy work, we will see even more. While progress is on the horizon, the statistics show that we have more work to do. 
I strongly believe that older adults are one of this country's greatest assets. For me, and all of us at Open Hand, it's about dignity, respect, and the ability to age in place. To provide that dignity, we must invest in programs like ours that provide people with quality, nourishing, delicious home-delivered meals. Better yet, by providing more widespread access to medically tailored meals, we can combat the epidemic-high levels of chronic health conditions we're facing in the U.S.  
While we know food is medicine here at Open Hand, we're just as sure that food is love. At the end of the day, we're proud to know that our meals make life a little easier not just Fulton County seniors, but so many seniors across Georgia. Together, we will continue to address the barriers they face towards better health and boost our Georgia seniors towards being more nutritionally secure. 
View the full video here
- Matthew Pieper, Executive Director