Tonight, we're excited to host our Stakeholder Reception at St. Bartholomew's Church, the very first kitchen "Project Open Hand" (our organization's former name) operated out of back in our infancy stage. St. Barts holds an important and meaningful place in our history, and we're so honored to be able to once again gather in this sacred space 35 years later. We'll never forget that Open Hand was built on the shoulders of so many dedicated and caring volunteers who cooked, packaged, and delivered meals to those neighbors facing a death sentence from HIV/AIDS. 
In 1988, the kitchen at St. Bart's was probably no more than maybe 1,000 square feet. We could've never imagined back then that we'd grow to become who we are now: one of the largest community-based providers of home-delivered meals and nutrition education in the country. From our very humble and sweet beginning, our mission has, of course, expanded, and our impact has skyrocketed. Open Hand is serving more clients than ever before, and our reach expands well beyond metro Atlanta. Next year, when we complete our capital campaign, we'll move into an even bigger 43,000 square foot campus with a state-of-the-art production kitchen and a community teaching kitchen where our RDNs can deliver their educational programming.
While we will be on a larger campus and reaching more Georgians (and beyond!) than ever before, there is one thing that will never change about Open Hand: our love and appreciation for our volunteers. Our volunteers are so important to our service delivery and will always remain at the heart of our business model and our success. They are the reason our mission was able to blossom from such limited resources into who we are today.
Thank you, Michael Edwards, our founder; thank you to the clergy and congregation at St. Barts for supporting us from the very beginning; and thank you to the hundreds of volunteers for stepping up in those early days, just as they do now, to show our community we care. Our hearts are full.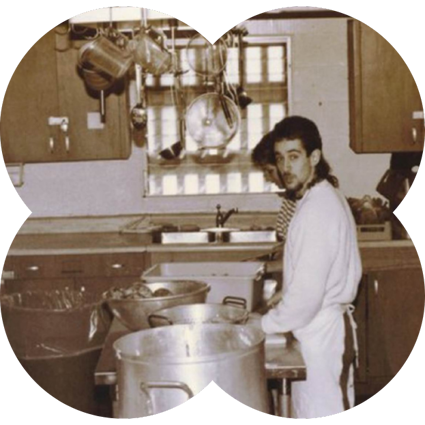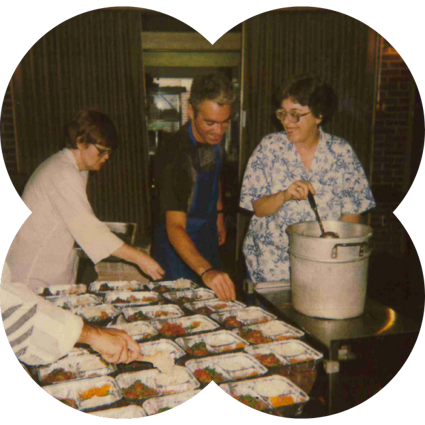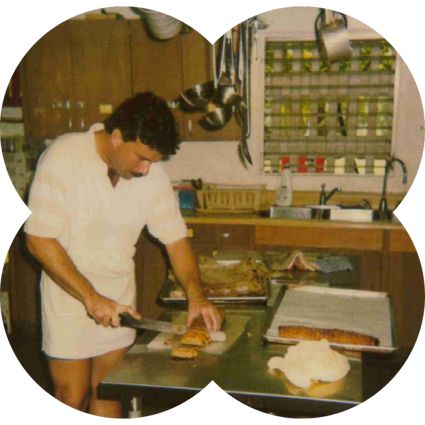 Matthew Pieper, Executive Director
Posted November 16, 2023